Are you looking for a place to eat that's safe for celiacs? Well, look no further, because I have just the place for you.
The restaurant is called Glutenfree Cafe Little Bird, and unlike other places that offer gluten-free menus along with gluten dishes, this place is completely gluten-free from drinks to desserts, as its restaurant name suggests.
If you've been craving for a bite of gluten-free burger, pasta, or noodles, this restaurant will give you exactly that. Here, you don't get to pick just one or two menus out of whole like other restaurants; You get to pick whatever is on the menu, and if you have other dietary restrictions like dairy, they might even be able to accommodate you on that too.
So buckle up, here's your gluten-free ride of this great restaurant in the heart of Tokyo, Japan.
Restaurant Info
Address: jp building 3F, 1-1-20 Uehara, Shibuya-ku, Tokyo
Phone: 03-3460-8282
Don't get lost (like me)! Here's how to get there
Before we talk about the restaurant, let's talk about logistics. You think you are all set with your google map? Well, the tool is great but sometimes it just refuses to orient itself properly, which is exactly what happened to me trying to get their the first time.
So here is the step-by-step direction to help you get there.
First, you get off at Yoyogi-Hachiman station if using Odakyu-Line. It's a few stops from Shinjuku.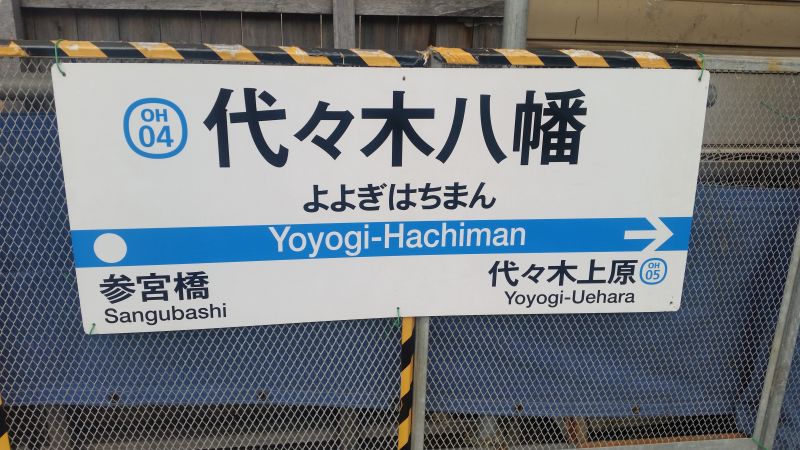 Take the South Exit.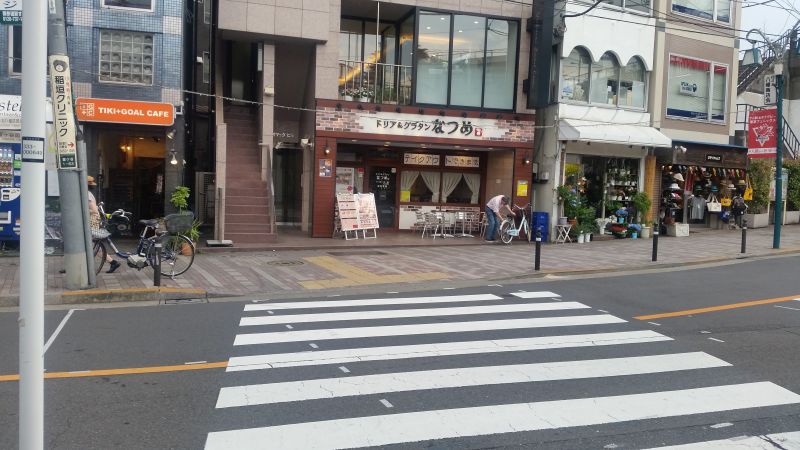 Upon exiting the station, cross the street and make a right turn.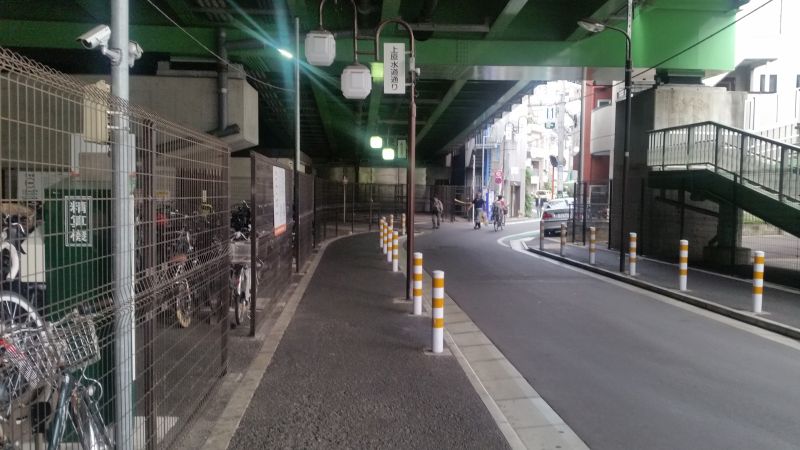 Walk about a minute and you will see a bike parking lot to your left. Make a left at the end of the parking lot. At this point you should be walking right under the overpass.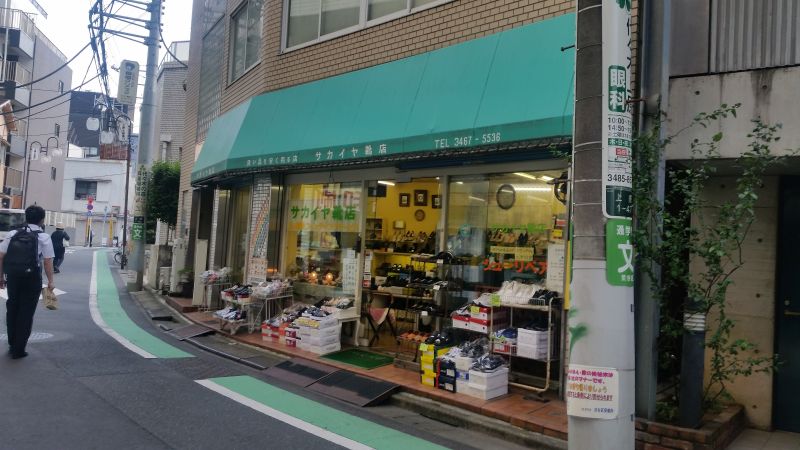 Walk for a few more minutes and once you see a shoe store, you are almost there!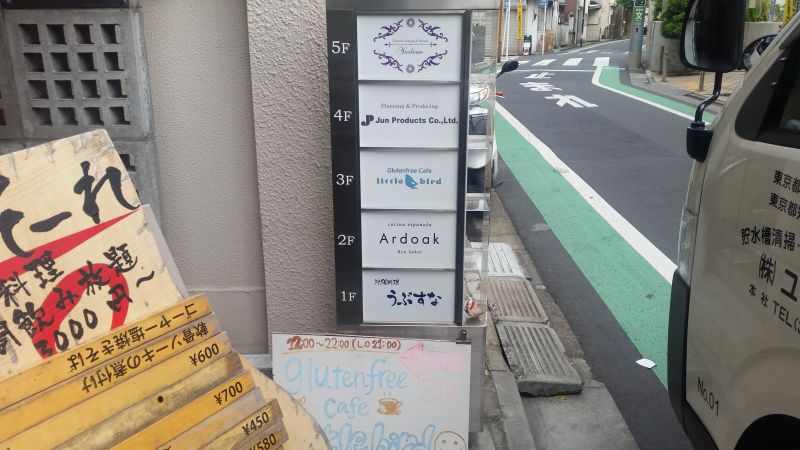 You will see an Okinawan restaurant to your left, and your destination is on the 3rd floor of the building. There was a truck parked right in front of it and I couldn't get a good shot, but you should still be able to find it no problem.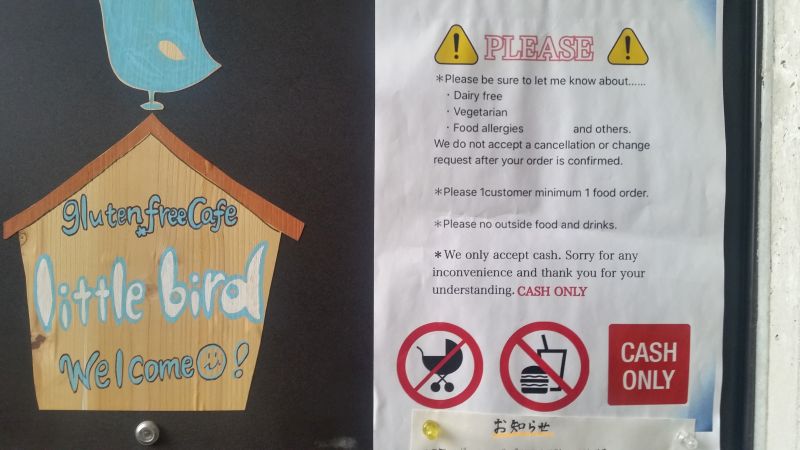 This is the front door of the restaurant. It looks just like a regular apartment, but don't be fooled. Inside, you will have one of the highlights of your gluten-free experiences in Japan.
What can you expect from this gluten-free restaurant?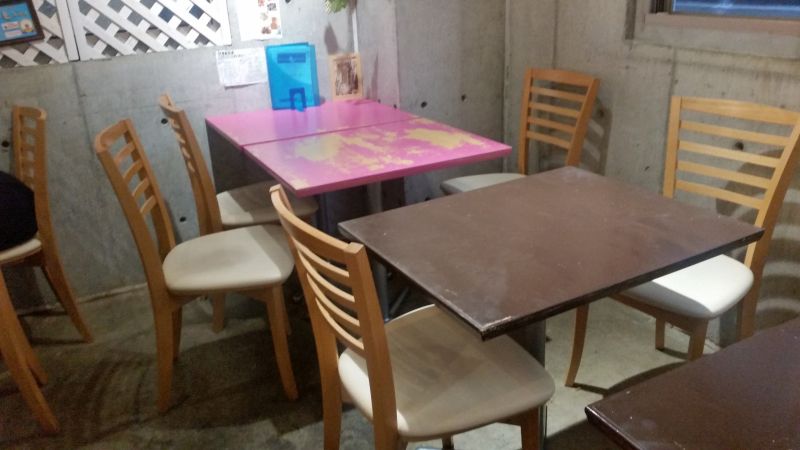 This is what it looks like inside the restaurant. A bit industrial with the concrete walls, but it's actually very welcoming.
Since this is one of the very few dedicated gluten-free restaurants in the whole of Japan, the place is very much geared towards foreigners.
Printed menus and the signs are all in English, so no sweat. In fact, when I got there, I was the only Japanese customer and everyone else looked very tourist-y if you know what I mean.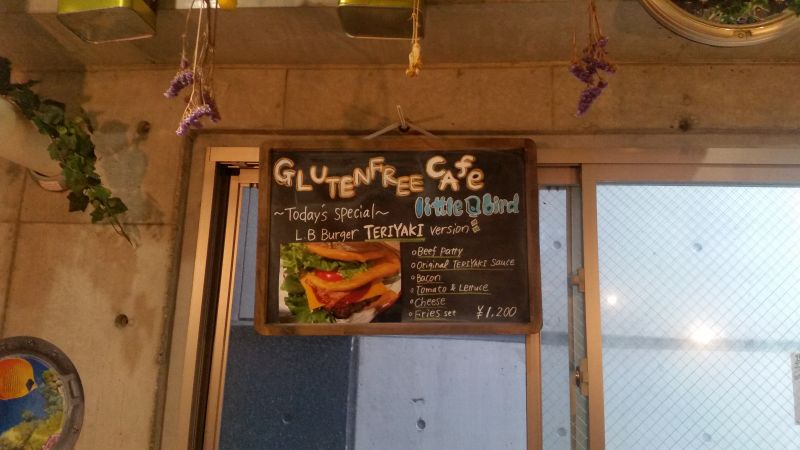 See, menus in English, right?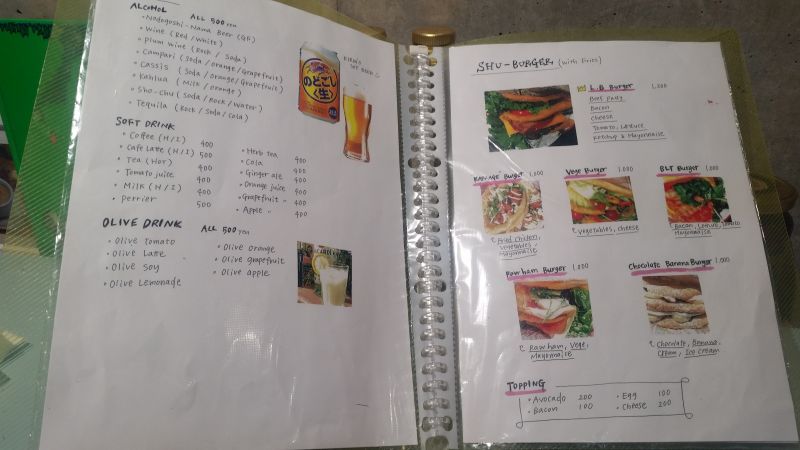 They have Western dishes like pizzas and burgers, but they also have some Japanese menus such as dumplings, noodles and whatnot. Everything is glutenfree so go ahead and eat your fill!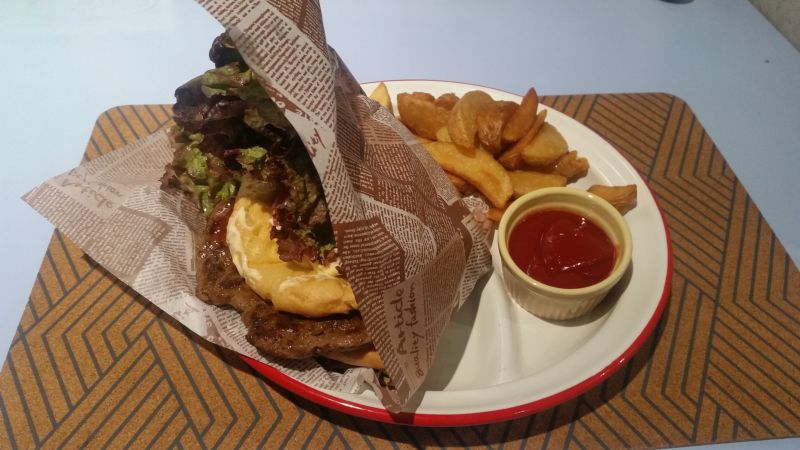 This is their awesome L.B. Shu Burger. Shu, I believe, refers to the bun. They bake it on the spot and serve it to you right out of the oven so it's crusty in the beginning, but it starts to get a bit soggy with the patty juice and sauce if you don't eat it quick enough. It still tastes great and I'm sure you will enjoy it till your last bite (just don't take toooo long.)
By the way, it's the case with a lot of restaurants in Japan, but you cannot take home your leftovers. It doesn't make sense to me because you should be able to take home what you paid for, but that is the rule in many places.
That aside, Glutenfree Cafe Little Bird should still make the top of your list as a gluten-free haven for celiacs. Japan is very difficult to be completely gluten-free, so enjoy what you can and watch out for those glutens!